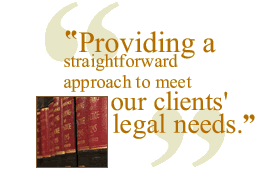 About Us
Pascale ~ Di Poce is an association of lawyers providing quality legal services in the Greater Toronto Area of Ontario, Canada. We offer a broad range of legal expertise and, as with reputable law firms, we work hard to deliver those services at the highest level and with good value to our clients.
What distinguishes Pascale ~ Di Poce from many other quality law firms? We deliver our services in a straightforward manner and in a language all our clients can understand - whether the matter is a simple or a complicated one. We are often and regularly complimented by our clients as to our straightforward approach, our ability to communicate clearly and the level of comfort they feel in dealing with us.
The client loyalty which our lawyers have earned and enjoyed over the past three decades is a testament to the service and value which we deliver, as well as to our integrity.